A short note to my English speaking readers:
Since there are more and more of you each day (I'm so happy about it) I decided to write all my posts that I'm linking to Tot School and Preschool Corner both in English and Polish. I hope it will make your reading more pleasurable - I'm aware of the fact that Google translator can cause many misunderstandings :-). Please feel free to comment the post or email me.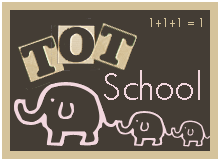 ~Antek is 16 months old~
Below you will find the activities we did during the last week. In fact that week was the last one with lots of unstructured random activities. As of the next week we are going to start our alphabet adventure as well as the more structured Doman program.

We started the week from baking together the last portion of gingerbread.





Antek did some Christmas socks matching activity. He liked it very much and did the activity multiple times during the week.




This is the picture of our stable with figurines. Antek played a lot of pretend play with them.




He practiced spooning with homemade pom poms. He's realy good at it.




We also practiced putting things away at their proper place after the activity is done. I try to be consistent in reminding him about cleaning and I feel that the idea is finally sinking in.




Recently Antek has started to show interest in Lego Duplo figurines. He can play with them as well as with the blocks for hours.





He practiced putting the little animals on the top of the blocks. A very good activity for the eye-hand coordination.




He liked to play with our tic tac toe manipulatives. He sorted them by color, he stacked them to build a tower. I was surprised by how much he concentrated on those activities.




Antek loves this clock. He inserted the little wooden shapes endlessly. He started to verbalize the names of the shapes which made me happy. He can also recognize shapes and name it whenever he sees them in different context and sizes. I think it is due to the fact that we have already covered the majority of plane shapes in the form of flashcards made into a book. His favourites shapes so far are: star, oval and triangle.




A little bit of quiet reading time. Here, he is reading Pinocchio.




Our daily reading session in Doman's fashion. His favourite polar bear is an important participant in the whole process :-).




The effects of Doman's physical excellence program – Antek started to do forward rolls unassisted.




film
film

He practiced one of his very much liked activities - color matching objects. I was surprised that he started to love it because all previous color matching activities had been strongly rejected by him. Maybe it's due to the fact that this activity is very much like puzzles which he adores.





Some acrobatic activities. My baby boy loves when his older brother allows him to join in.





He was so proud of himself when he finally managed to put the little rhinoceros on the top. He clapped his hands shouting "bravo, bravo". It was so sweet.









A reading session with daddy. They love to read together. Here, they are reading "A very hungry caterpillar". The book is an excellent practice for days of the week, food items, the introduction to the process of metamorphosis and counting.






Ordering numbers from 1 to 10. In fact I use this activity as an introductory exposition activity to the sequence of numbers. I was doing only Doman's quantity (dots) cards with Antek so he is not familiar with numerals. However, the authors of this activity were wise to add a twist to it in the form of additional color matching activity. The mittens of the snowmen from neighboring numerals form a coloristic pair which helps to line the numerals in order. This lovely activity comes from Itsy Bitsy Printables.




Look who has joined us :-)





We used our Christmas sensory box to do some sorting




Antek managed to find a book I prepared to surprise him in the following week. It's the first book from the alphabet series I made for him. This one contains words starting with "A" or "a" in Polish. It has become a real hit.







This week Antek also liked to read a book about construction machines. I made it using pictures from the activity that Marta from Early Education with Marta and Eaton had prepared in the form of puzzles. Please check her site for more toddler oriented activities.





A day full of adventures can be really tiring…




The boys like to draw together.




Our big balloon hunt. We had many balloons left after New Year's Eve so each day we tried to come up with new ideas to play with them. We sort them by colour, size, texture. We had balloon fights and we also used them in some physical activities. Lots of great balloon fun.





Creative learning can be messy at times. I guess Antek wanted to get a "big picture" :-).





Antek spent almost 30 minutes doing this activity. He patiently threaded the bells on the Christmas ribbon.





Another reading session with daddy. This time they had fun with fruit and vegetables picture book.






We also managed to do our English language session. This time I also used the materials provided by Itsy Bitsy Printables. At the beginning I read the sentences to Antek while pointing to the pictures. A few days later I read the sentences and Antek was pointing to the pictures or bringing the card to me.





He played very often with his wooden alphabet train.






We do a lot of baby signing language based on ASL. Antek is using more then 80 signs on a daily bases. He usually combines them with words. This is the first time when he allowed me to take pictures of him signing the following:

father




mommy




and tree
Signing is a lovely way to communicate with your children before they can talk.





Some geometry activities I downloaded from Early Education with Marta and Eaton.





A little practice in throwing the balloons through hula-hoop.





Again drawing with his brother




and playing with his computer




My little architect at work with wooden blocks.




Playing hide and seek with mommy and his polar bear :-)





Antek did some great work with a shoelace and apples.




He also love to flip the pages of our Great Painters Folder. I keep this folder always at boys' reading shelf.





Towers sweet towers…




Some practical life: He can be very stubborn as far as dressing onself is concerned. He always wants to do things on his own.





He had fun with tasting sour food.




He ate the whole yoghurt totally unattended and nothing was dropped on the floor.




I asked him to draw somthing sour :-) Here is a result. I always try to use this opportunity to introduce new vocabulary to him. We talked about vertical, horizontal, thick and thin lines, about contrast and the depth of colours he had used.





Antek had a chance to experiment with light. He positioned himself in the wardrobe and played with the flashlight and Kuba's alarm clock ( which has a light that turns on when it's dark)




He practiced opening and closing with my CD





This is another activity that turned out to be a hit. Antek loves to transfer little construction blocks from one container to the other using his ice-cream spoon.




Brothers' playtime


Two little bears- nursery rhyme
Crazy time with daddy
I'm also linking this post to
Preschool Corner
and to:
My delicious ambiguity
http://www.mydeliciousambiguity.com/